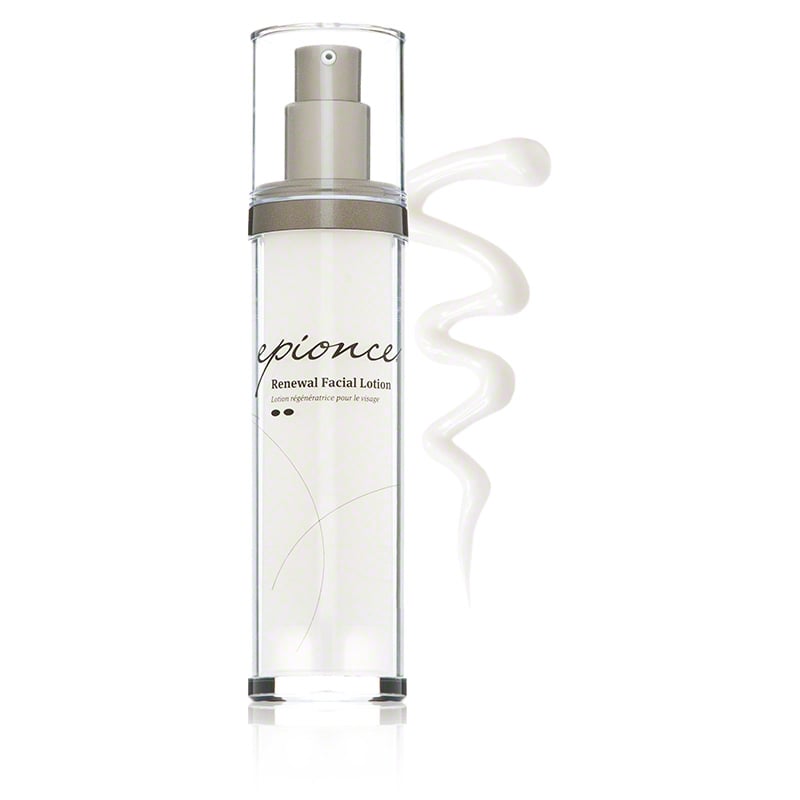 Renewal Facial Lotion - Epionce
Introducing Epionce Renewal Facial Lotion, the ultimate moisturizer for achieving soft, smooth, and radiant skin. This lightweight and fast-absorbing lotion is specially designed to rejuvenate and hydrate your skin, leaving it looking and feeling its best.
Formulated with a blend of powerful botanical ingredients, the Renewal Facial Lotion penetrates deeply into the skin to provide intense hydration and nourishment. The unique combination of ingredients includes meadowfoam and flax seed oils, which help to improve the skin's natural moisture barrier, and avocado oil, which is rich in antioxidants that help to protect the skin from environmental stressors.
Epionce Renewal Facial Lotion is also infused with advanced anti-aging ingredients like niacinamide and retinol, which work together to reduce the appearance of fine lines and wrinkles while improving skin texture and tone. This lotion is gentle enough for all skin types, even those with sensitive skin.
Go to: Our Best-Selling Non-Comedogenic Moisturizer
Customers have raved about the results they've seen after using Epionce Renewal Facial Lotion. Amazon customers have given it a 4.4-star rating, and LovelySkin customers have called it "a game-changer" for their skin. With regular use, you can expect to see smoother, softer, and more youthful-looking skin. It is the esthetician's choice for the best non comedogenic moisturizer for mature skin at healthybeautiful.com
Indulge in the luxurious feel of Epionce Renewal Facial Lotion and experience the transformative power of botanical skincare. Whether you're looking to combat signs of aging, soothe dry skin, or simply achieve a healthy, radiant glow, this lotion is the perfect addition to your daily skincare routine.
Ingredients:
Water, Butylene Glycol, Trisiloxane, Petrolatum, Carthamus Tinctorius (Safflower) Seed Oil, Glycerin, PPG-2 Myristyl Ether Propionate, C10-30 Cholesterol/Lanosterol Esters, Limnanthes Alba (Meadowfoam) Seed Oil, Laureth-7, C13-14 Isoparaffin, Polyacrylamide, Beeswax, C12-15 Alkyl Benzoate, Caprylyl Glycol, Cetyl Alcohol, Citrus Aurantium Dulcis (Orange) Peel Oil, Citrus Limon (Lemon) Peel Oil, Cymbopogon Citratus Leaf/Stem Oil, Ethylene Brassylate, Ethylhexylglycerin, Glyceryl Stearate, Hexylene Glycol, Lavandula Hybrida (Lavandin) Oil, Linalool, Linalyl Acetate, Linum Usitatissimum (Linseed) Seed Oil, Litsea Cubeba Fruit Oil, Malic Acid, Octanal, Olea Europaea (Olive) Fruit Oil, PEG-100 Stearate, Persea Gratissima (Avocado) Oil, Phenoxyethanol, Phoenix Dactylifera (Date) Fruit Extract, Phytosphingosine, Phytosterols, Pyrus Malus (Apple) Fruit Extract, Quercetin, Rosa Canina Fruit Oil, Sodium Hyaluronate, Sodium Hydroxide.